Athletes of the Week!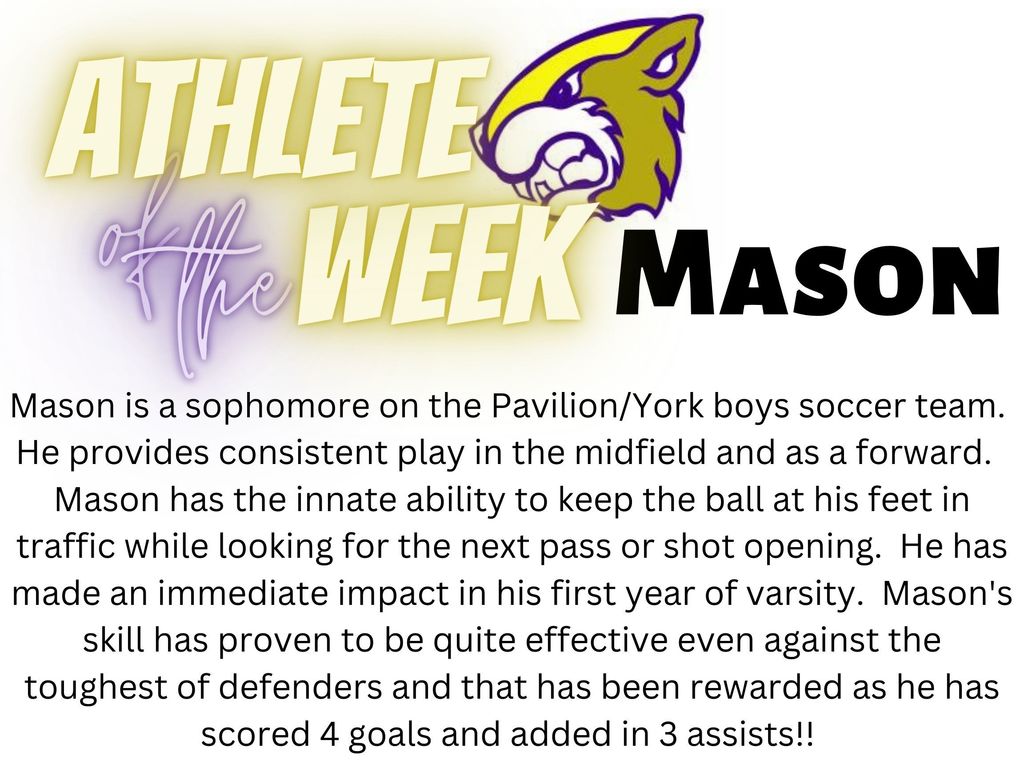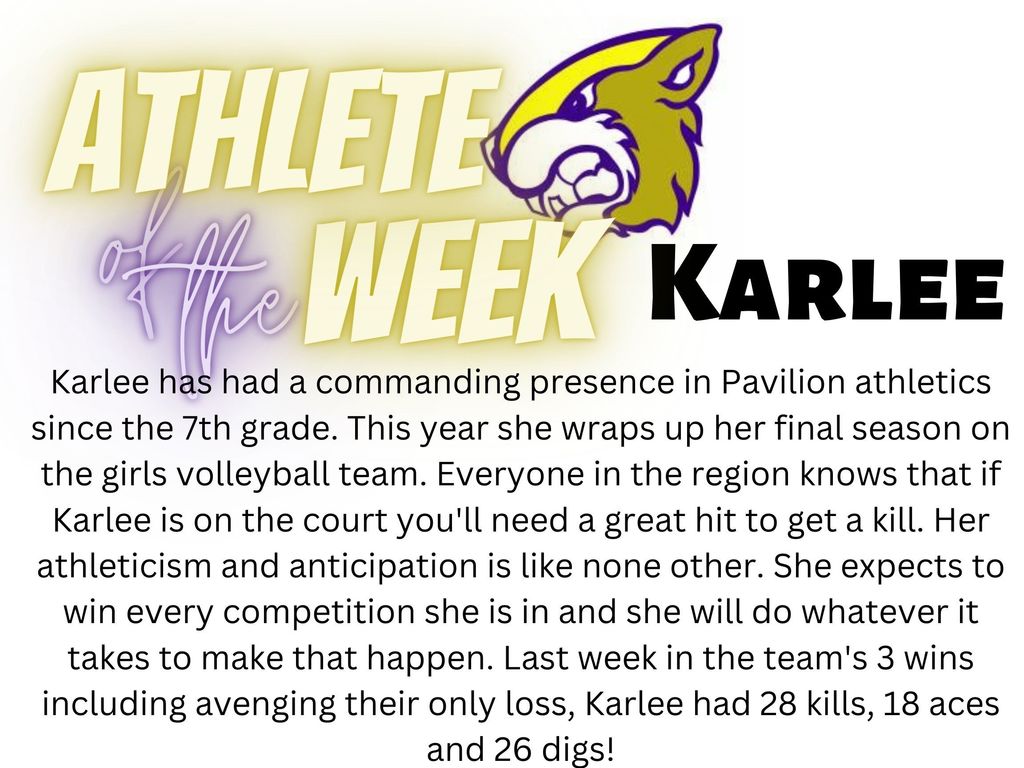 GLOW With Your Hands Event
September is Suicide Awareness Month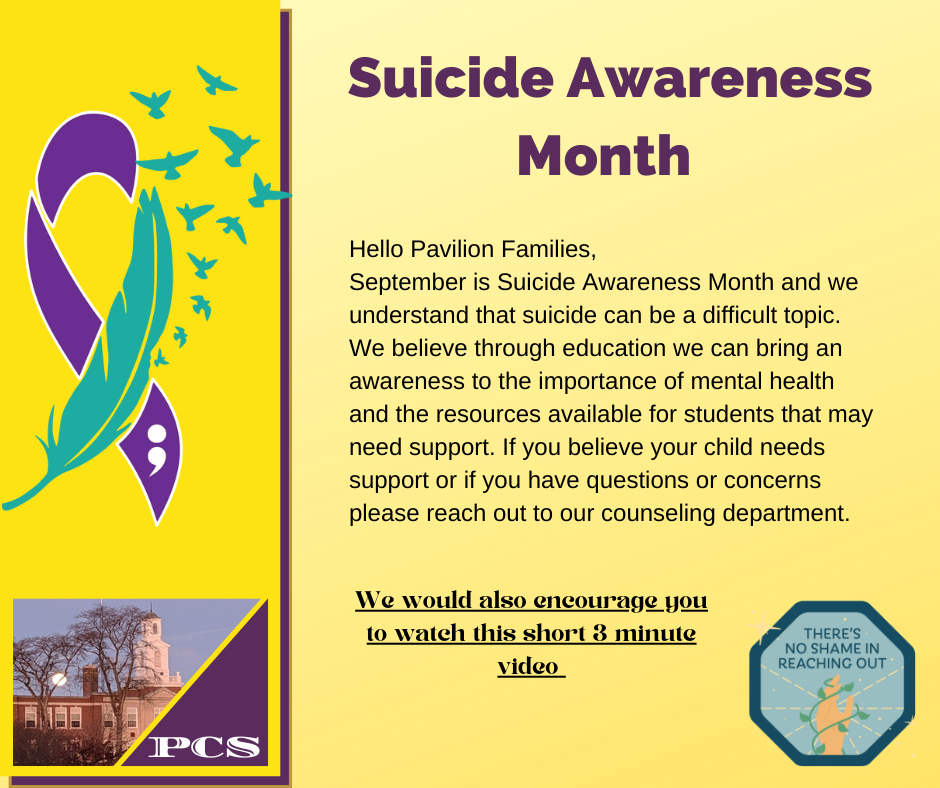 Students in Grade 6-12 remember to bring your smile on Thursday!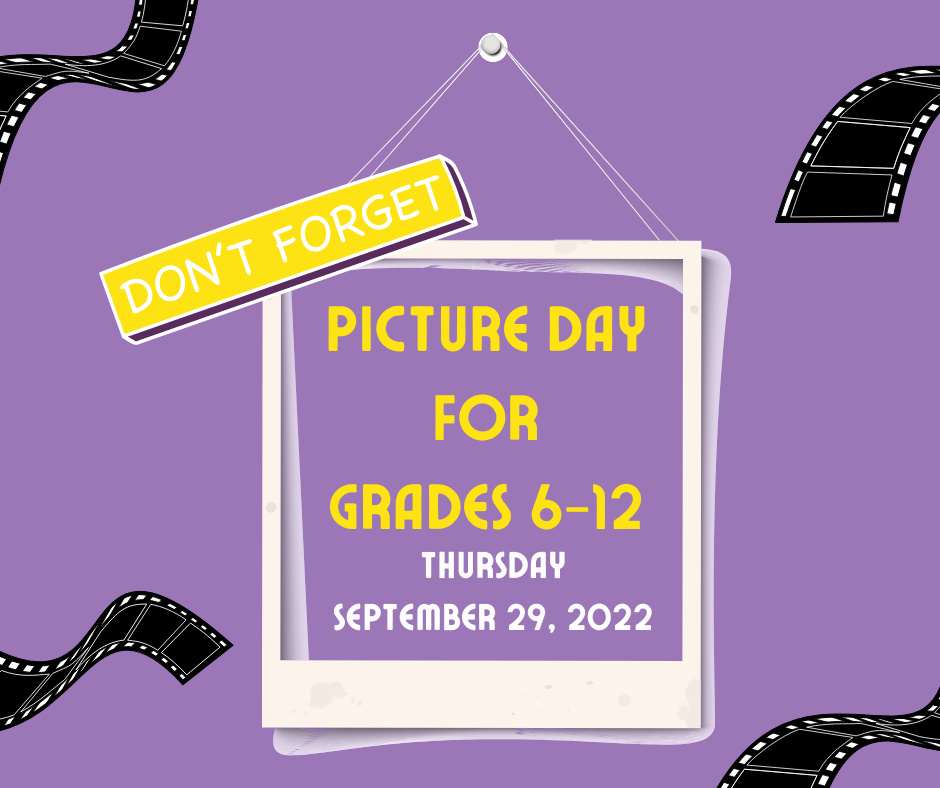 Come out and support our PCS athletes!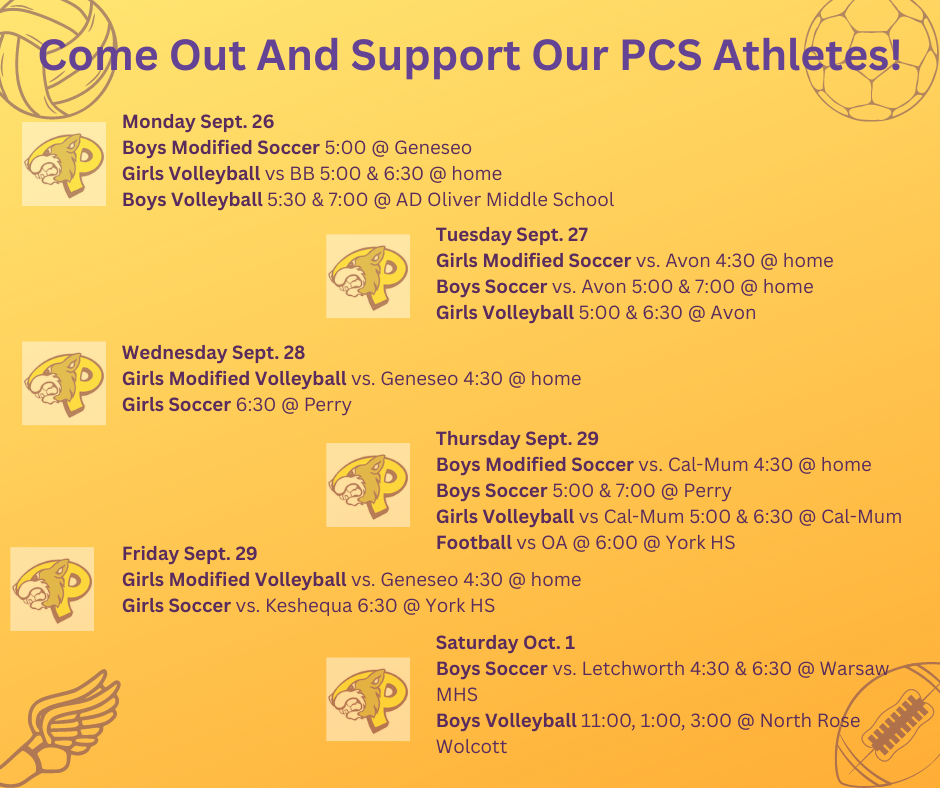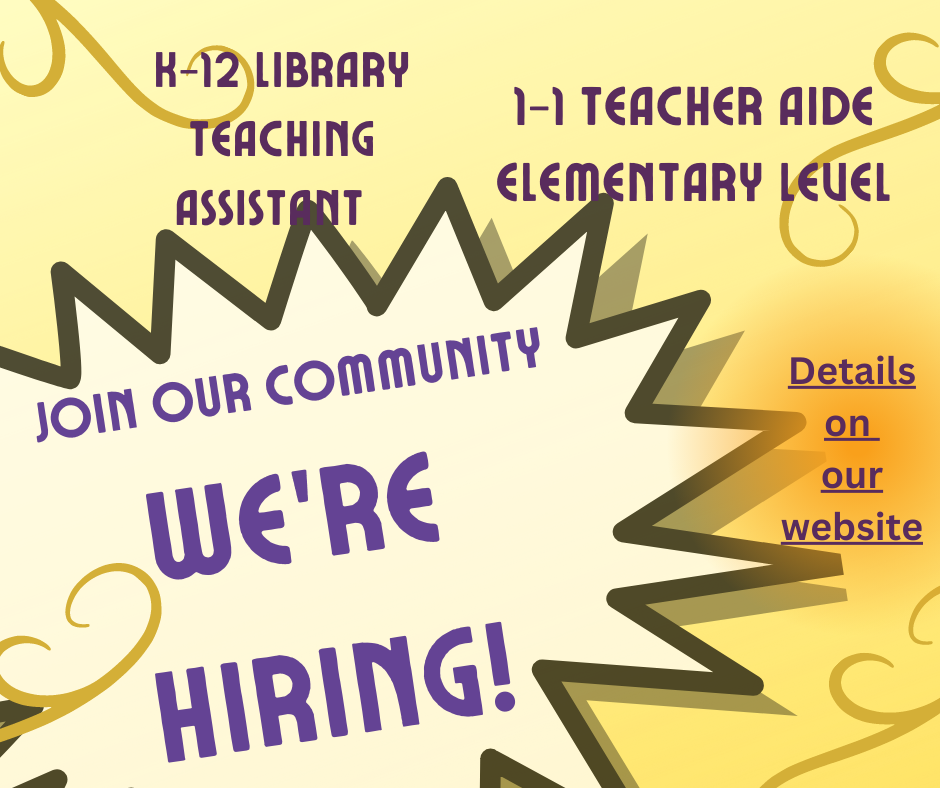 Registration is now open at the district's website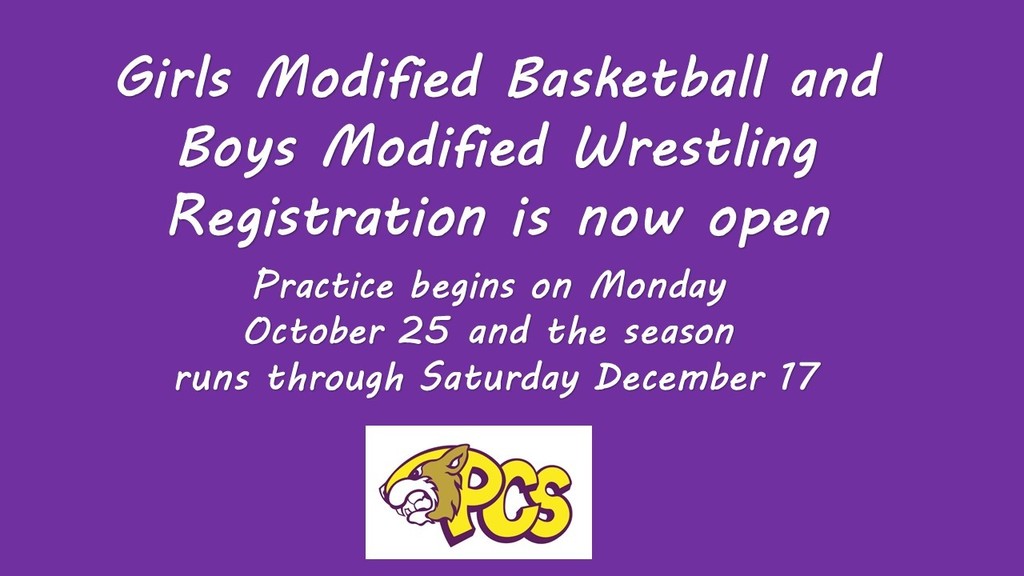 Congratulations to our first Athletes of the Week!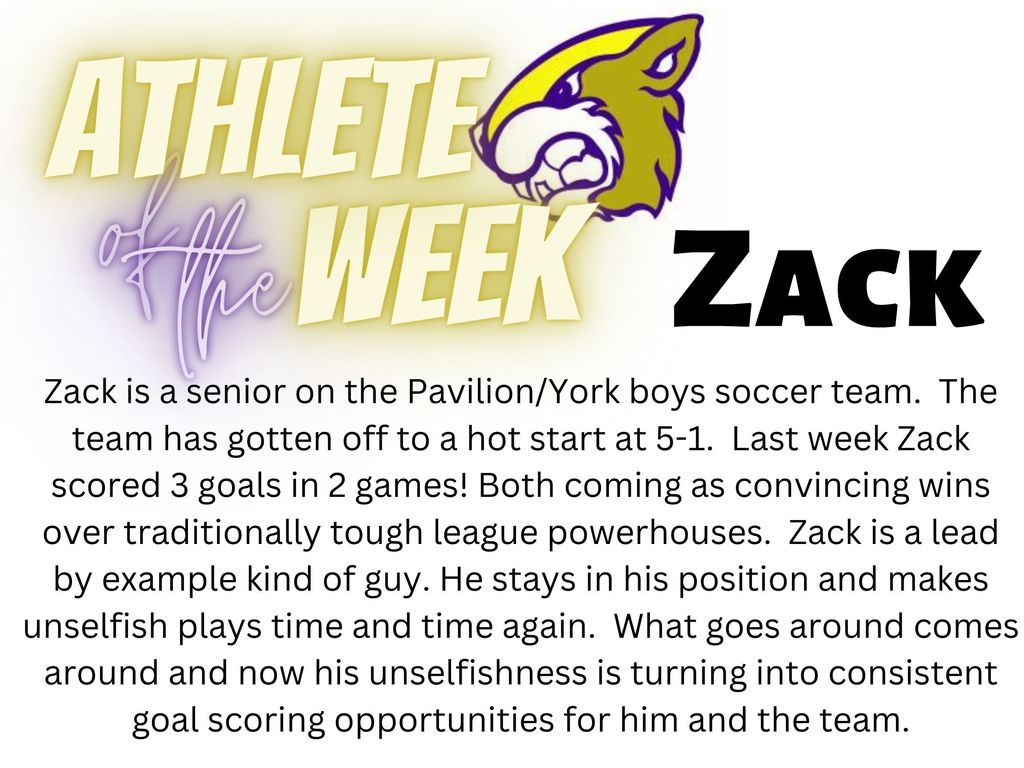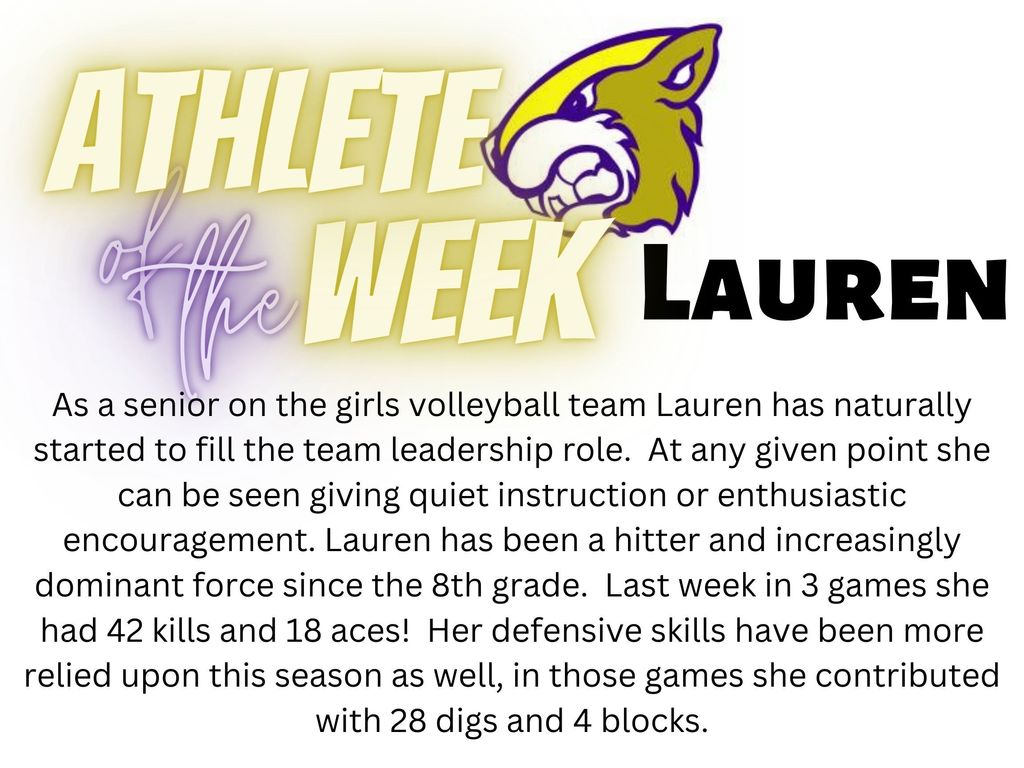 Thank you for those who came out and enjoyed our 3rd annual Gopher Gathering.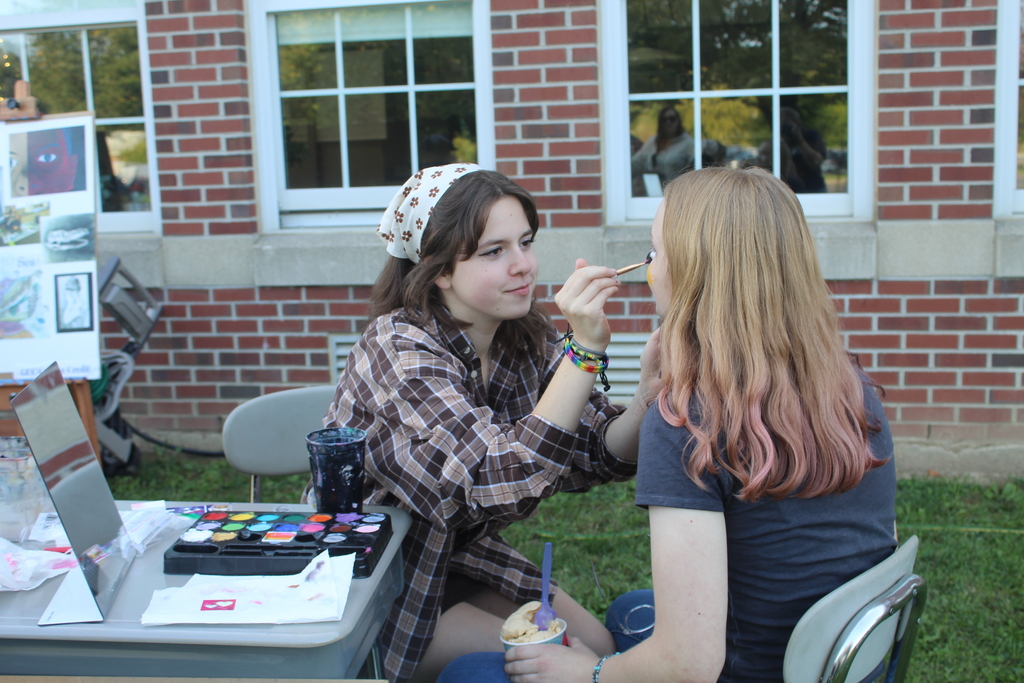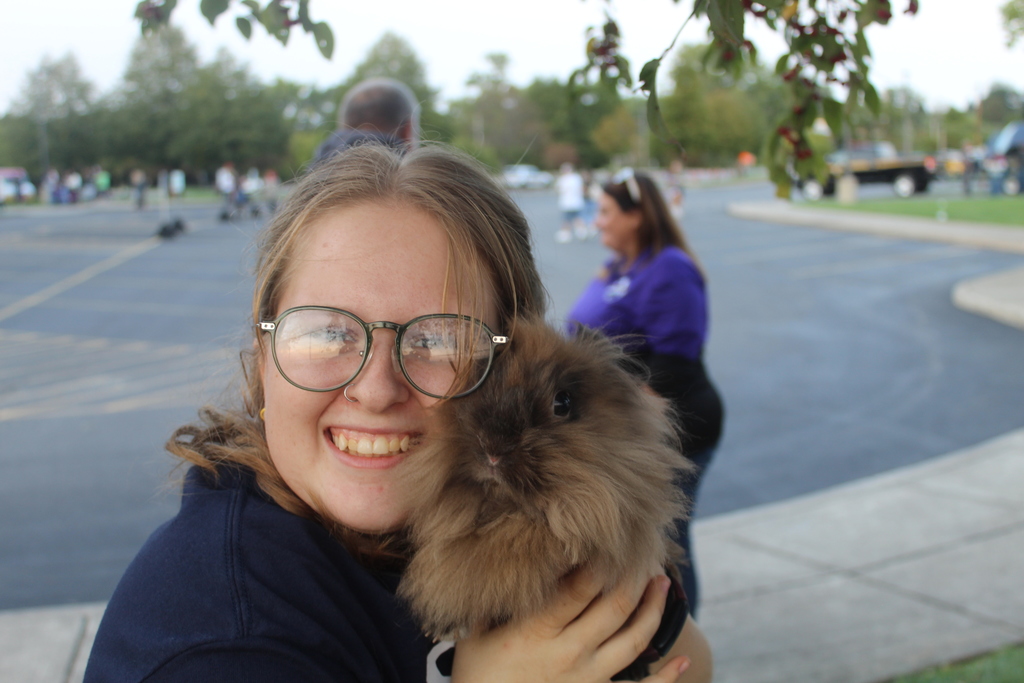 Help support our athletes and volunteer at the concession stand!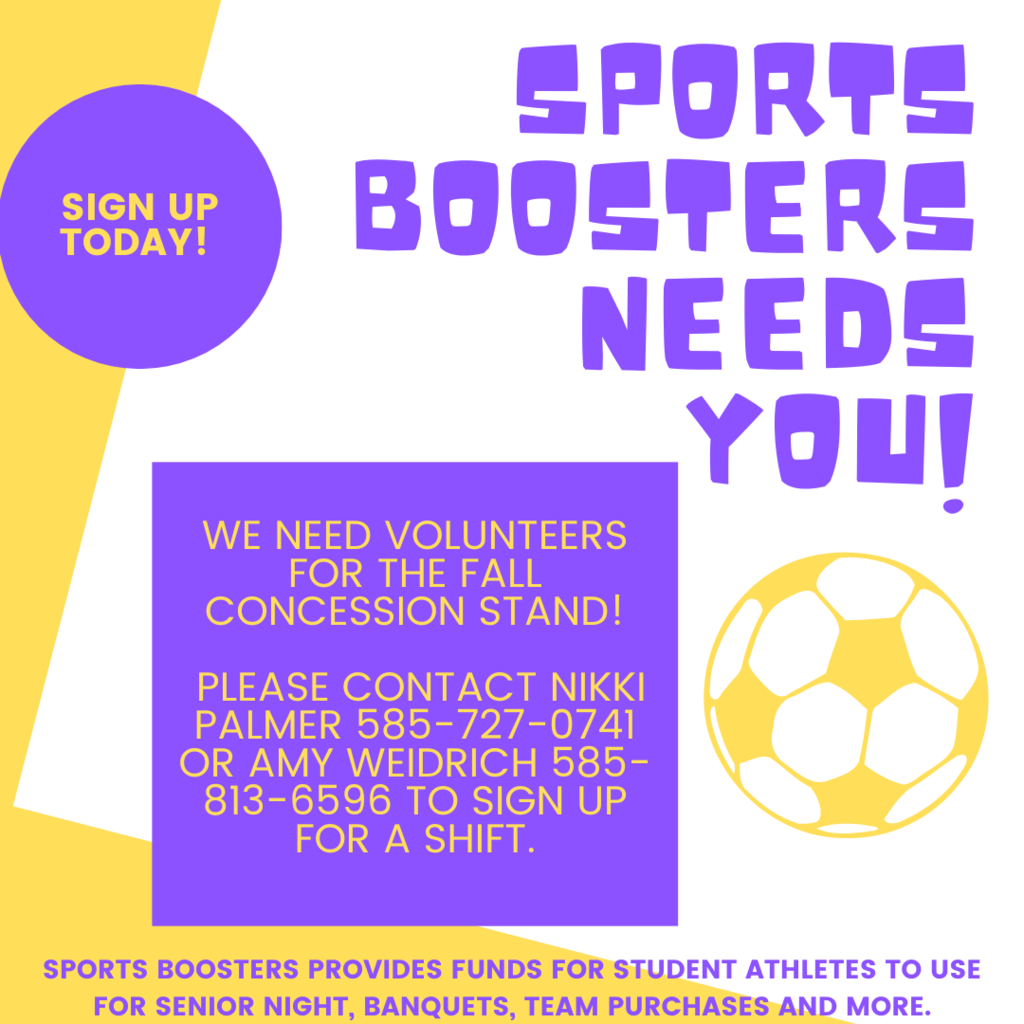 Homecoming Dance Saturday September 17th---Dress is casual!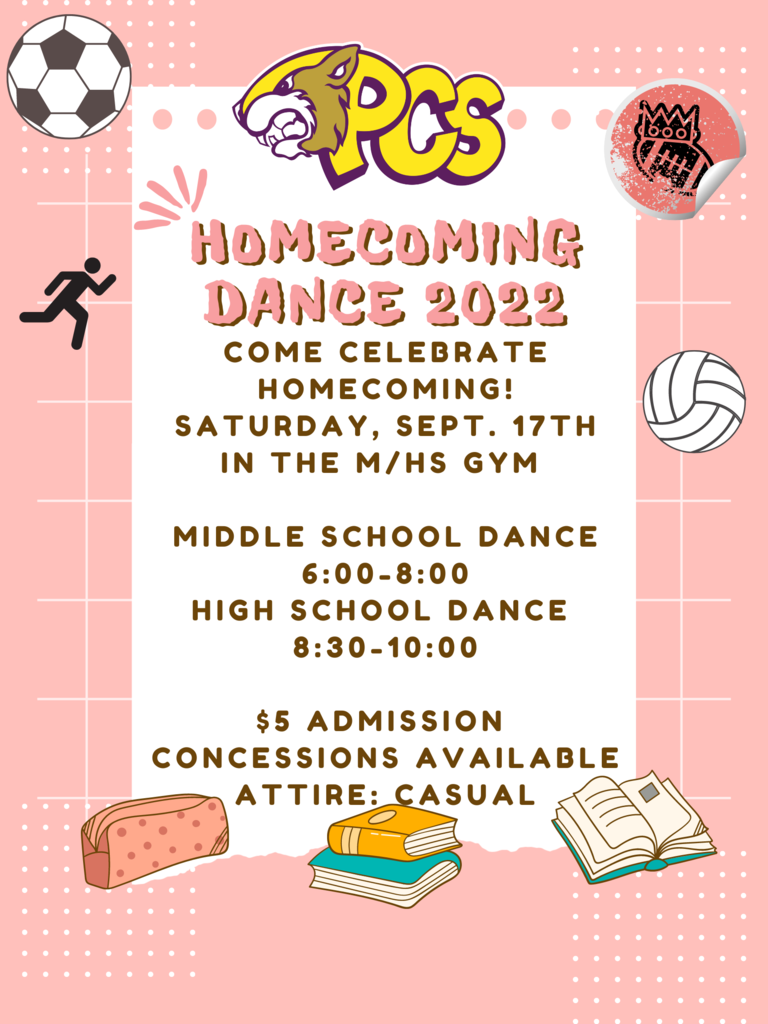 PCS MH/HS Gopher Gathering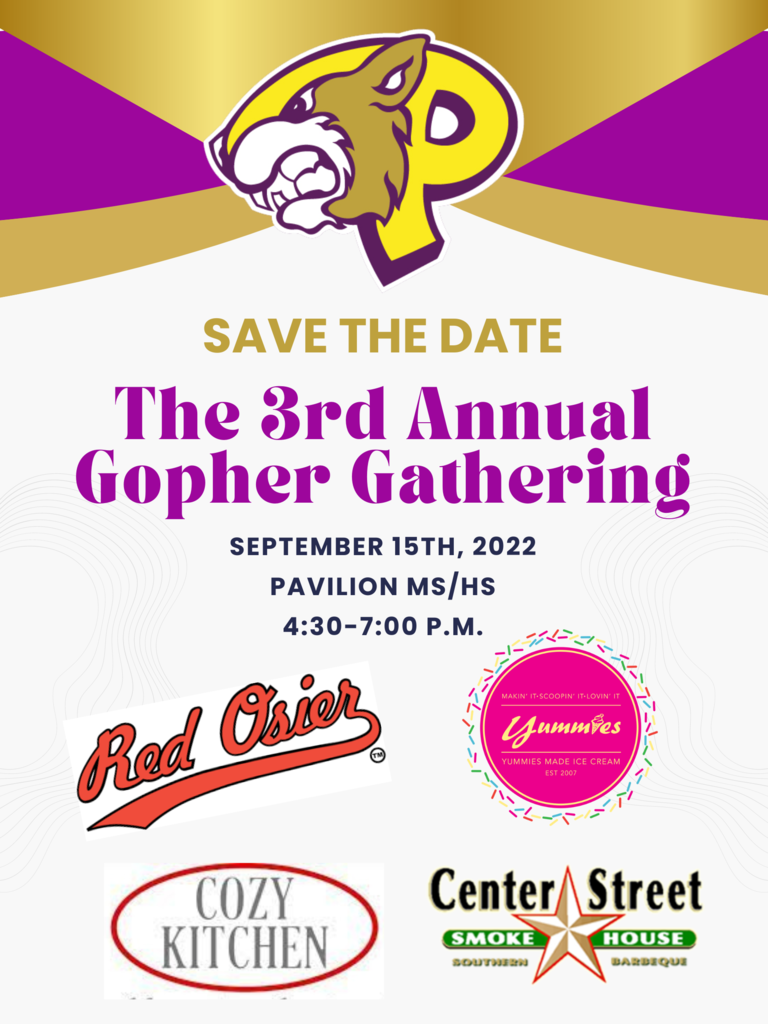 Homecoming 2022 is next week! Don't forget the Gopher Gathering is Thursday September 15th!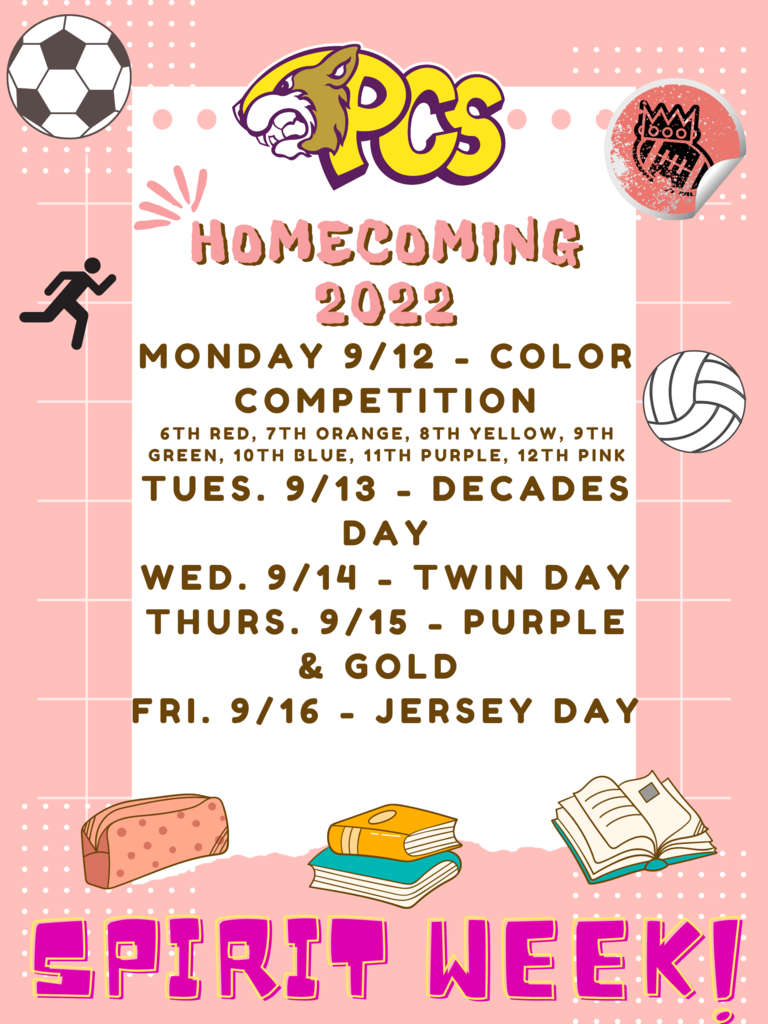 Notice: There is a change in today's boys JV soccer game location. Instead of playing in York the JV boys will play at 2:00PM in Pavilion. No change has been made to the Varsity boys soccer game as it will remain in York and start at 6:30PM.
Don't forget, Meet the Teacher Night for the Elementary School is next Tuesday, Sept. 6th from 5:00-6:30. We can't wait to see everyone!!!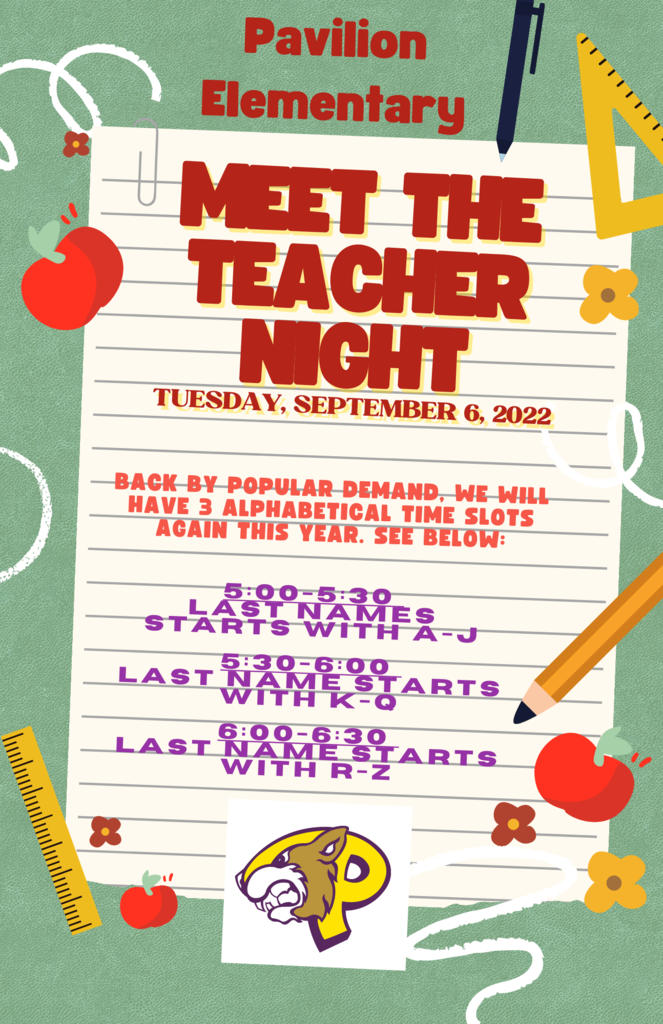 With the thunderstorms coming through, the athletes are not allowed to practice outside today. Most practices end at 5:30 and the coaches will be available to meet from 5:30=6:15 in the following locations Girls Mod Soccer --- Elementary Gym Boys Mod Soccer --- Elementary Foyer Boys JV and Varsity Soccer ---High School Auditorium Boys and Girls Volleyball ---High School Gym Cross Country ---High School Foyer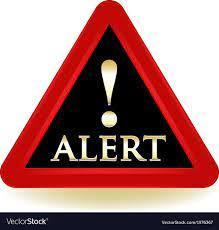 Meet the Coaches Night is tonight! If it is raining or looks like rain will be close we will move everyone inside. As of now please plan on meeting in the location previously posted. Alternate Locations: All Levels of Boys and Girls Volleyball in the main gym All Levels of Cross Country in the foyer All Levels of Boys Soccer in the auditorium Girls Modified Soccer in the auditorium
Attention Parents: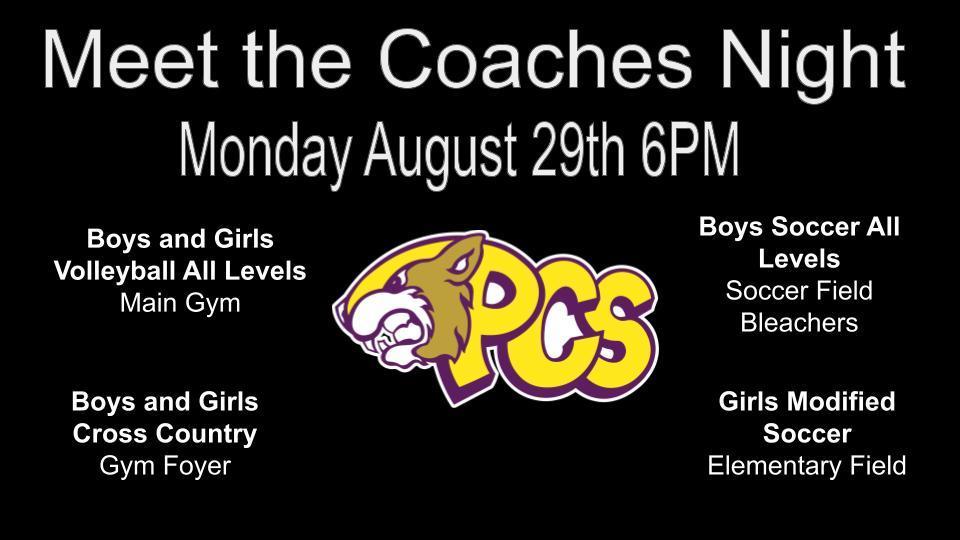 Modified Boys and Girls Soccer, Cross Country and Girls Volleyball start in 2 weeks on August 29th!